Preferences
This guide will show you the details about preferences, its uses, and the list of all the pages.
The use of Preferences dialog is to configure the general interfaces, behavioral, and all other settings of the software WinFTP Pro.
If you want to show the Preferences dialog in the software, use this command-
View > Preferences in the Explorer Interface alternatively, you can use Options > Preferences in the commander interface.
In addition, you can open a particular dialog before you begin the sessions. Use the following command for the same-
Tools > Preferences on the login dialog.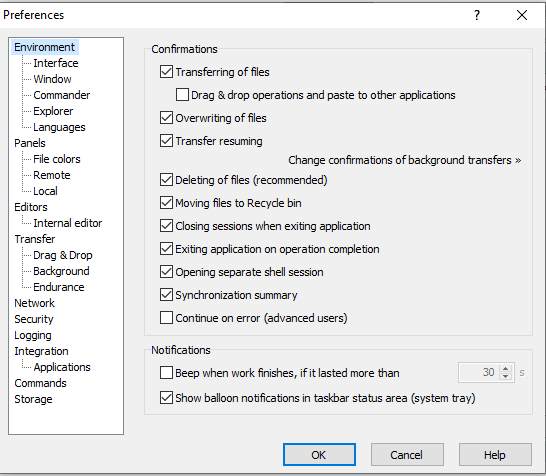 The preferences dialog has the following pages
Languages
Endurance
Applications
Note: All these pages mentioned above have separate information/functionality and steps, which are described in our next posts.